We have four funds for your consideration
We are grateful to all our previous donors. 
 Here is the list of Donors through 2016 . We would like to you YOUR name when we update it for 2017.
When you awake in the morning, what makes you get out of bed, put on your clothes, go to
 work?  Is it the need to sustain yourself, your lifestyle, or is it another cause?  Here at PLEI, we believe that what drives people to not only get out of bed and go to work, but to be successful is leadership. 
A leader is not someone who conforms to the mold society has made for them.  Leaders are the outliers that push the boundaries and explore uncharted frontiers.  They continue their search to quench an insatiable thirst for knowledge.  Leaders translate vision into reality and deal in the realm of hope.  The ability and will to rally men and women to a common purpose and the character which inspires confidence is leadership. 
Does this sound like you?
Here at PLEI, we give you the tools to become effective leaders.
Founded by leaders in Pharmacy for leaders in Pharmacy, PLEI serves as a vessel for training those in Pharmacy and Pharmacy's future leaders.  The goal is to advance healthcare by improving the professionalism, capacities, competencies and leadership of those who are or will be within the healthcare field.
The PLEI Endowment was founded in 2005 by Ralph Saroyan (Alpha Psi) with a $10,000 gift.  Since then, over 230 brothers and members have pledged over $400,000.  In just over 7 years we have increased the fund by over 3900%!  Think of how far $100 or $200 can go for students in school and how easy it is for leaders in Pharmacy like you to provide it. 
Over 200 brothers have pledged to the fund, but far more have received the boost from being Phi Delta Chi.  Think of how Phi Delta Chi has molded you as an individual, as a professional, as a leader.  Phi Delta Chi has helped you to grow yourself, and now it is time for you to grow others. 
PLEI uses the endowment to offer travel grants to brothers attending Leadership Development Seminars and Officer-Training Courses, and other similar events and projects throughout the US.  PLEIs mission and vision pushes us to reach as many individuals as we can so that we can truly excel the profession of Pharmacy.
In August of 2011, Ralph Saroyan announced a change in the endowment goal, raising it to $1 Million.  This goal is lofty, but we feel is attainable with your help, dedication, and loyalty.  
Help us to achieve our goal of $1 Million, and help us to breed leaders of the future.
Your donations will help PLEI carry on the goal of developing leaders in the pharmacy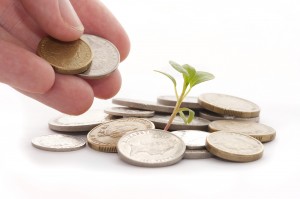 industry. By improving the leadership skills among our future and current pharmacists we will grow the strength of the profession and advance public health in our society.
Contributions to PLEI, a 501(c)(3) non-profit corporation (EIN #58-2296
9988), are tax deductible. Contributors will receive an acknowledgement for tax purposes. Please consult your tax preparer for additional information. Click here to see the PLEI 990 Form.