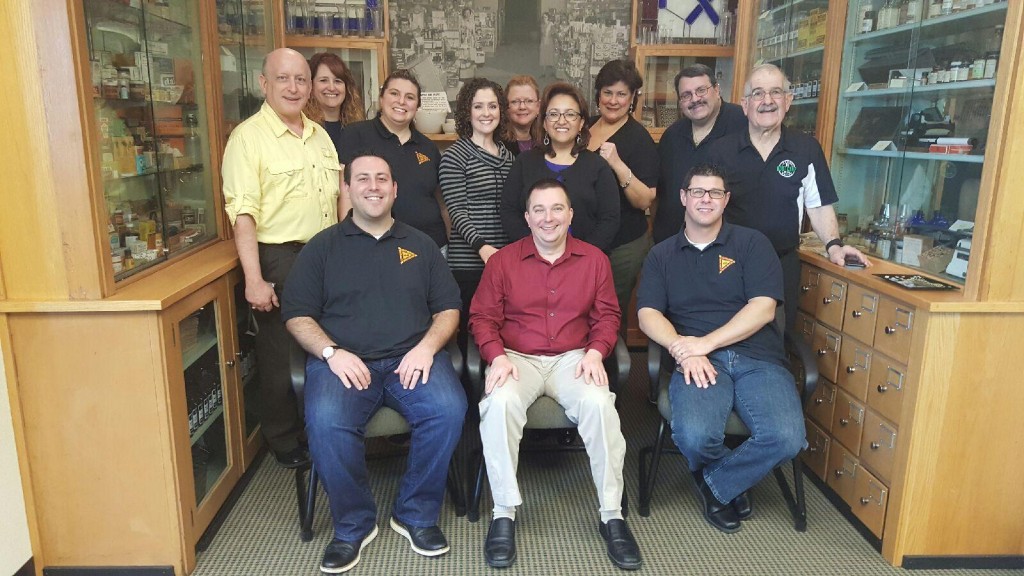 PLEI was established to
Develop leadership skills of pharmacists and pharmacy students

Provide scholarships and other forms of aid to enable and support scholastic work

Promote life-long learning and continuing education for patients and professionals

Act as servant leaders to the profession of pharmacy and society
Mission
The Pharmacy Leadership & Education Institute (PLEI) develops leaders among student pharmacists and pharmacists by conducting programs to improve leadership skills, to strengthen the profession as a whole, and thereby advance the public health. PLEI takes a special interest in supporting and advancing the Phi Delta Chi Pharmacy Fraternity's mission of developing pharmacy's future leaders.
Vision
As a nationally active enterprise, PLEI strives to reach as many student pharmacists and young pharmacists as possible, in a variety of venues, to help them grow in their personal leadership skills, giving them examples of how to apply these skills in pharmacy settings (e.g., ambulatory, inpatient, long-term care, corporate, academia, government) and in their personal lives.
Our Background
Phi Delta Chi's 60th Grand Council (Memphis, 1995) authorized the Fraternity's Executive Council to establish a not-for-profit foundation to advance the leadership, educational, and other benevolent missions of the Fraternity. This charge was fulfilled in the creation of the Pharmacy Leadership & Education Institute, Inc. (PLEI), which held the inaugural meeting of its Board of Directors during APhA's 143rd Annual Meeting in Nashville, March 1996.
The Institute serves charitable and educational purposes, advancing the Fraternity's mission of training pharmacy's future leaders. The Institute aims to advance healthcare by improving the professional and interpersonal competencies of America's pharmacists and student pharmacists. The Internal Revenue Service (IRS) recognizes the Institute as a 501(c) (3) charitable organization; EIN 582296988.
The PLEI coordinates the Prescott Pharmacy Leadership Award, the Leader Development Seminars, and other educational events for the Fraternity's Brothers and other members of the pharmacy profession.
The Institute is led by a Board of Directors of distinguished Brothers and colleagues. The Grand President, Grand Past President, and Executive Director serve ex officio on the PLEI Board of Directors.
Meet the Board of Directors